Marketing & LinkedIn
Strategists
We are your marketing arm, managing all aspects of your digital marketing so you can do what you do best.
We manage LinkedIn pages and profiles for personal brands and business owners who want to leverage the world's largest business networking site to drive consistent business growth.
We are your marketing arm, your part-time CMO. 
It takes a lot of pieces to make your marketing ecosystem hum. We cover your digital marketing needs from strategy creation to implementation.  This includes: social media, lead magnets, landing pages, digital assets, lead generation, email marketing and paid advertising.
Our Signature Service combines three of our most popular service packages tailored specifically for those who are the face of their business. If you want to up your game, be a leader in your industry, and generate more leads, Our Lead on LinkedIn package is the service for you.
profile consultation
Do you already know that your LinkedIn profile needs work? Do you need help knowing where to start and what to say?
We'll review your profile and help you feel confident putting the whole thing together, so that you're open for business on the world's top business networking site.
page optimization
Is your LinkedIn profile doing you any favours? Does it tell the story you want people to hear? Does it position you well in your professional community?
Let us handle a complete overhaul and optimization of your business profile with this hands-on, done-for-you service to create a space to leverage your voice.
content creation
Could LinkedIn be driving more business? Do you want to increase your brand awareness? Wish you were the face of your industry? 
We will create and post compliant content to increase your views, ignite conversations, showcase your voice, and position you as a leading expert in your industry. 
Showcasing the real you. helping you shine online.
We will help you find and optimize your online voice, showcasing you as a leader in your industry.
Percent increase in web traffic
percent organic increase in likes
Number views of branded content
We are hands on. We make it easy. We are focused on driving business.
Our goal is to make it simple and easy for you to become the face of your industry on LinkedIn, the world's largest online business networking space.
We offer three basic services for the LinkedIn platform: Profile Consultation, Page Optimization, and Content Creation. Our best value package is the full Signature Service– which brings these three services together to result in improvements to your bottom line.
But those are just the nuts and bolts. Anyone can do that.
Where we turn up the heat is in combining your unique voice, your personality and your expertise into your own signature marketing move that will make you stand out from your competitors and make your ideal clients take notice, immediately. The thing is, hardly anybody is willing to go out and be original so when you get visible (authentically, no whacky dog and pony shows required) without compromising who you are, magic happens. 
With a special focused on LinkedIn, we build social media and digital marketing strategies to drive real business impact for small business and personal brands.
Growing Business Using Social Media. We've done it and we're passionate about it. We've received national and international attention for our ability to grow our own business, and many others, through social media. 
Online Content Creation. No one would ever say that we're at a loss for words. In fact, we are witty, charming, and professional…and we're really good at being your voice online. 
Energetic. Patient. Thoughtful. Creative. These are just some of the words that peers and clients have used to describe us. It's humbling, really. 
Entrepreneur. We are one of you. We own (and have owned) our own businesses and understand what it takes to hustle for new leads and know how social media can help.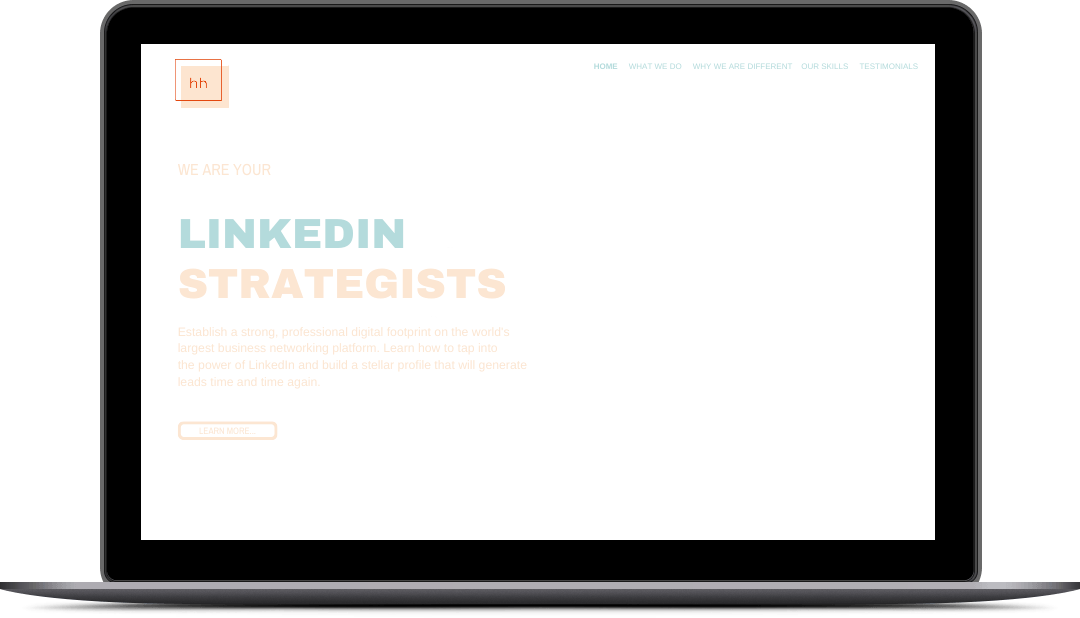 Develop brand awareness. Build authentic connections. Position yourself as the expert. Ignite engaging conversations.
"I love working with Carly for her great ideas, innovative thinking and ability to take conversations and turn them into LinkedIn content. She's clever, funny, and thoughtful. I highly recommend Carly for her knowledge of the LinkedIn platform and strategies that work, as well as for her dedication to her clients."
"If you need help with your social media and marketing, add Carly to your team! As a business owner with a growing business- and family- having Carly take care of my marketing is a load off! I don't have to worry or micro manage and she knows my voice better than I do!"
"I am SO grateful for your help on LinkedIn! You are kicking ass and taking names. Sooooo glad we connected!"
"We love what you've been doing for us, Carly, and it means so much to have you on board. It's so nice to be able to send you a bunch of words on a random fb chat and know that my entire public persona will be fully taken care of."
"You are doing an awesome job for me… with absolutely no assistance from me. Thank you, Carly! "
"Carly is the best. Having her help makes my business so much easier to run. #call her #inboxher #emailher"
"With Carly's guidance and expertise, I was able to transform my Linked In profile to build my brand, connect me with more individuals in my industry and with potential clients so I can help more people. She is an expert in her field that wants you to succeed. Reach out to her today so you too can optimize your social media platforms to reach more of the people you desire to create positive change with. Carly will lead the way for you!"
Want to turn your LinkedIn profile into a Marketing Machine? 
Branding | Positioning | Lead Generation
It all begins with your LinkedIn Profile.
Grab a FREE LinkedIn Profile Mini-Audit and get a personalized video walking through every section of your profile. You will receive actionable tips and steps that you can implement immediately. Turn your profile into a client-attracting marketing machine.